Because the right help makes all the difference
We put loving families in control with a modern home care solution
Blank
Easily Get Started
Search Local Care Providers for FREE
Easily Filter and Sort for FREE
View Full Profiles for FREE
Search for FREE
Subscription Not Required
---
Plans Start at $999/ Month
---
Find Care
Post Your Job & Get Applicants
Directly Message Care Providers
Safely Phone & Video Interview
Background Check Included(1)*
View Plans & Pricing
& Manage Care
Schedule Care Easily Online
GPS Verified Arrived Alerts by Text
Customizable Care Plan & Updates
Backup Care Feature*
Optional Payment Processing*
View Plans & Pricing
Flexible
Transparent
Affordable
Choose care with the confidence you deserve.
eCaregivers is an online platform that puts loving families, just like you, in control of the home healthcare experience. By giving you all the tools and support you need to easily find and manage care, we are the most complete, transparent and affordable solution available today.
Flexible
Transparent
Affordable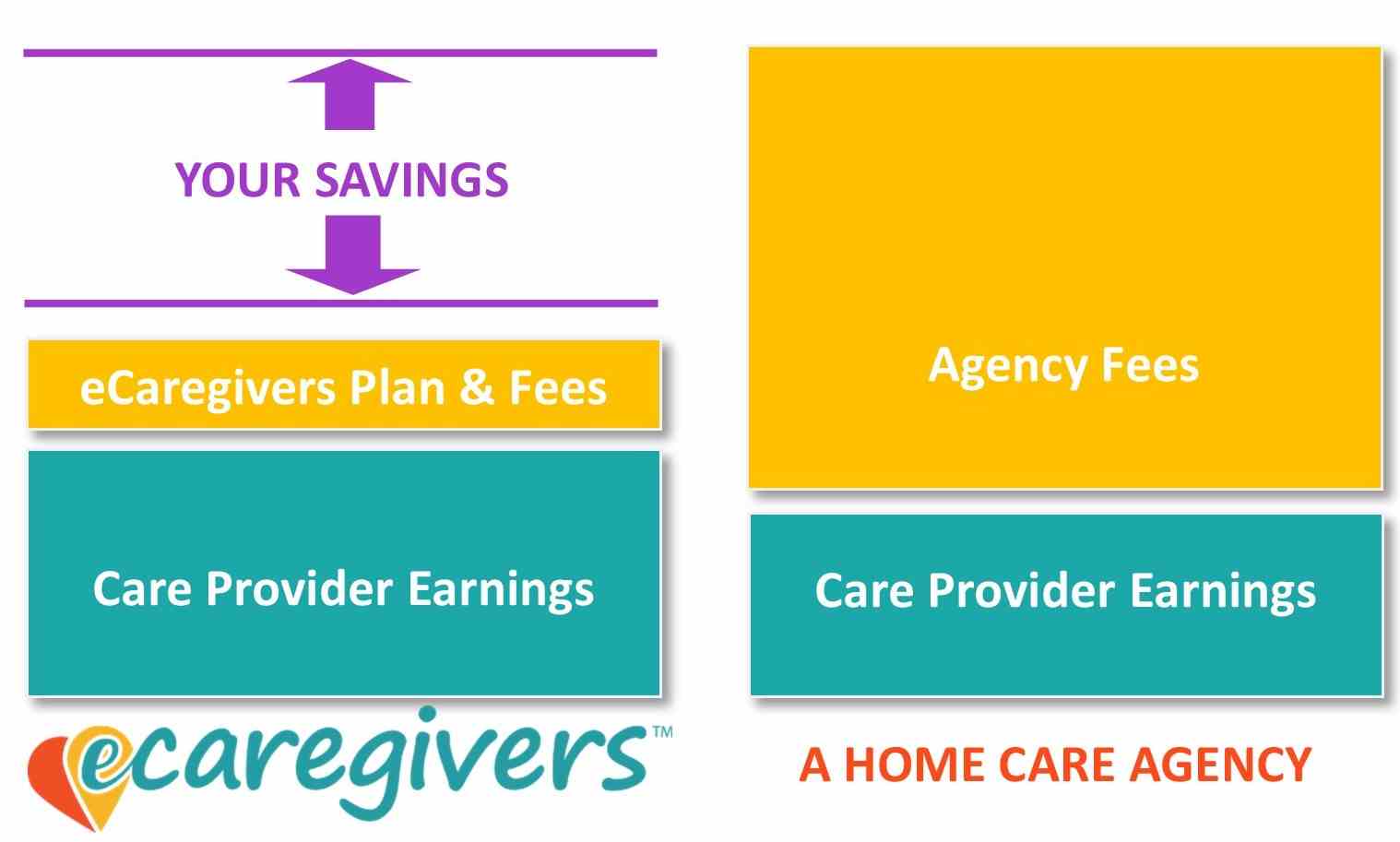 Because your loved ones are everything.
We created an affordable care solution because seniors deserve to live where they want, with the care they need, and the dignity they deserve. At eCaregivers you can find affordable options for any budget and enjoy full transparency, knowing exactly how much your Care Provider is taking home each day.